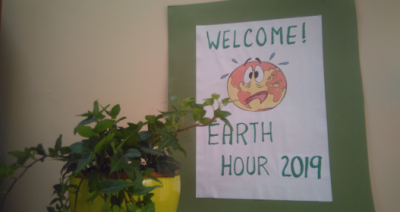 In the Church of the Ascension of the Lord, Balally, Dublin 16, a candlelight vigil for Earth Hour was held on March 30th between 8.30 and 9.30pm.
During this hour, when all lights and devices were turned off, the congregation was reminded by selected poems, prayers, readings from scripture and Laudato Si, of our responsibility for the damage we humans are doing to our beautiful, fragile earth, contributing to the climate change which is already devastating the lives of many people in the poorest countries of our world.
At the end of a quiet hour of reflection, participants were urged to make the necessary changes in our own daily lives to ensure that we leave a sustainable planet to the generations who come after us.