We are delighted that churches throughout Ireland are joining us in our 'Shine a Light on Climate Justice' initiative, which was launched at the National Ecumenical Prayer Service for COP21 in the presence of President Michael D Higgins in November 2015.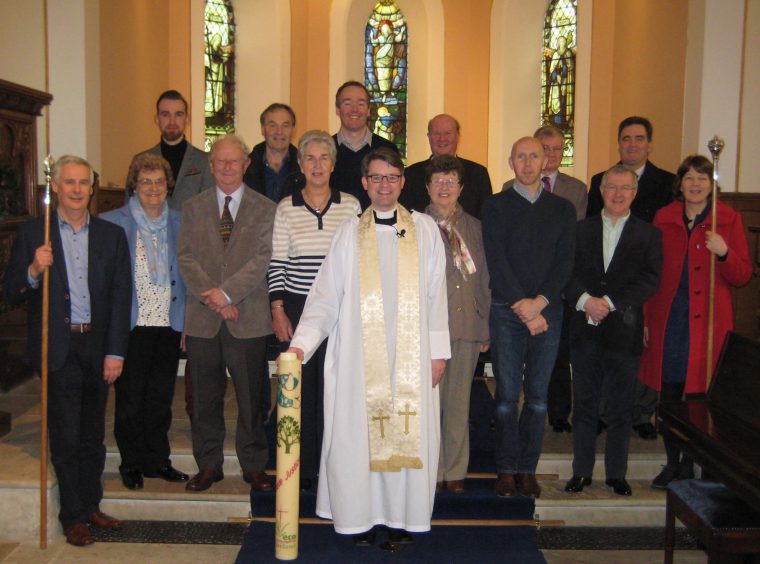 Our climate justice candle has visited many parishes is now continuing its journey throughout the country.
Parishes/congregations/meetings/study groups are asked to focus on climate justice for the week that they have the candle.
A pack accompanies the candle, which includes prayers for the environment and a Service of Prayer and Reflection. There are different ways you can use the pack. You might choose to use the service as is, you may prefer to adapt it to suit your own purposes, or you may wish simply to include some of the intercessory prayers in your regular Mass/church service.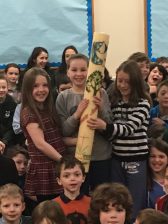 We hope that, by taking part in this initiative, churches will be encouraged to include prayers for climate justice in every service/Mass and to take actions to 'green' their churches. Our Resources are full of ideas on how to take an eco-friendly approach to church life — practically, spiritually and by connecting with your local community and with people in developing countries already impacted by climate change.
It is crucial that action is taken NOW — for the millions of climate refugees already suffering as a direct result of climate change, for future generations and for the whole of Creation.
It was encouraging that world leaders made a legally-binding agreement at COP21 but, in many ways, that was only the beginning. Now they, and we, need to have the courage to follow through in the months and years ahead.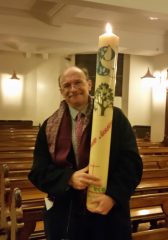 "We all rejoice in the outcome of the Paris Summit," says Rev Martin Sauter of St Finian's Lutheran Church, Dublin, who was the first recipient of the climate justice candle. "Who would have thought that all the nations would agree to these new limits? Truly, the Holy Spirit has been at work. But, the work, as we all sense, is far from over; much more prayer, much more thought and action on all levels needs to follow. The traveling candle can be a wonderful symbol accompanying us."
We send out the candle in faith and in hope and look forward to receiving updates as it makes its journey around Ireland.
If you would like to host the candle, please send an email to [email protected]
Accompanying the Climate Justice Candle are the following resources for use in worship:
A notebook for thoughts and reflections
The candle will come with a granite plinth to set it on. We would be grateful if you would use a tea light set on top of the candle rather than lighting the candle itself.
If any of these documents are not with the candle when you receive it please contact Karen Nicholson on [email protected] or phone +353 (0)89 974 0744
Climate Justice Candle Stories