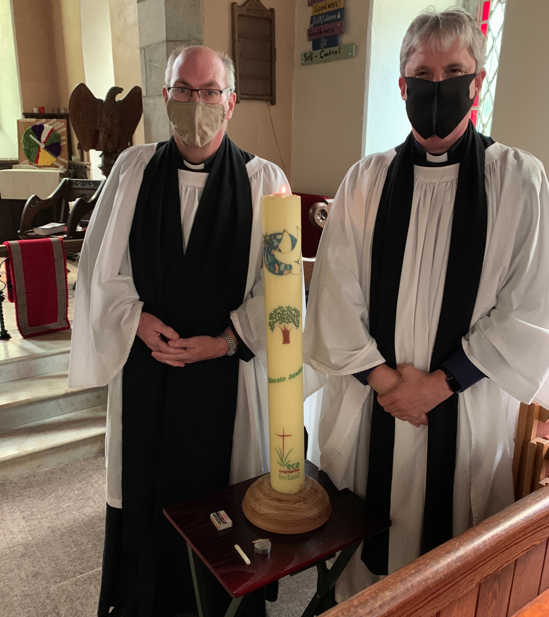 Rev David Bowles Sent ECI this update:
On Sunday 31st October 2021 Canon Andrew Orr visited Moviddy Union of Parishes, west of Cork for their Sunday Services to mark Climate Sunday. He brought the Eco Congregation Climate Candle with him. There he talked about Climate Change, the COP26 Conference, which was about to commence and its importance and also when churches and people in general can do to make a difference, no matter how small it seems.
Rev'd David Bowles thanked Canon Orr for accepting his invite and speaking so inspirationally and wisely.
In the following weeks, the candle visited all the classes in Bandonbridge primary school in Bandon, Cork, where The Reverend Bowles discussed to importance of taking care of God's wonderful world with all the pupils.