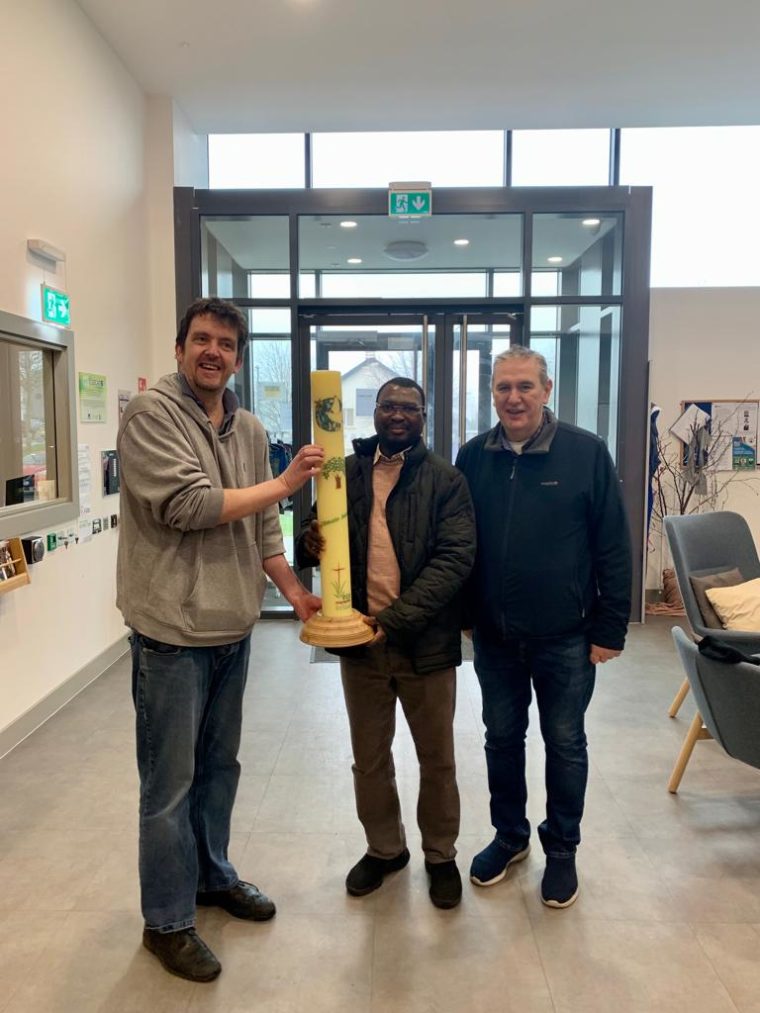 Revd Robert Ferris sent us this report:
Over the Season of Advent 2022, the Church of Ireland in Carrigrohane Union of Parishes, Diocese of Cork hosted the Climate Justice Candle. The Candle is being passed around Parishes across the island of Ireland as a focus of prayer for issues concerning climate justice. 
The Candle was introduced at the United Celebration Service in December held at the recently opened Carriag Centre in Ballincollig. It was a reminder to the Congregations present that we are to pray and act for Climate Justice.
It then was then brought to the Christmas Day Service in St. Peter's Carrigrohane.
Revd Robert Ferris Rector of Carrigrohane Union of Parishes commented – "As a Union of Parishes we have a very active Eco-Congregation Group who have been leading us in all sorts of initiatives over the years helping in the focus of the safeguarding the integrity of creation. The candle was able to help us focus prayer on the topic of climate justice issues. I thank both our own committee in the parish and also in Eco-Congregation Ireland for this initiative and pray that as churches pray as one we may also act together in this vital area for the common good."
We received it from Ardfallen Methodist Church and have passed it on to representatives from the Society of African Missions in Cork (pictured above at its handover).