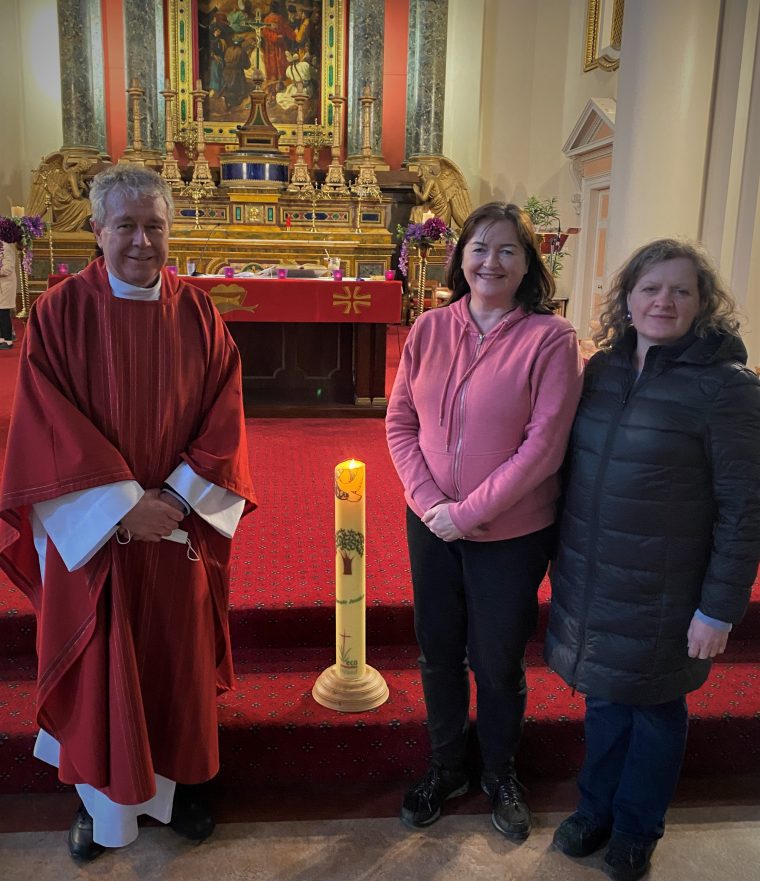 Maura Dee sent ECI this report:
Candle light and sunlight and the light of faith: we were delighted to host the Climate Justice Candle at Gardiner Street in April. It was a visible sign of the connection between the various faith communities who understand that it is the poorest who will suffer when climate disasters strike. There have been several references to climate change in the news recently and it was good to raise awareness among parishioners that we have an Eco Parish team. The candle was delivered to Gardiner Street by Fran who travelled on the bus from Rathmines with it. When Maura went to return it, she was delighted with the opportunity to meet Fran and learn first hand of her and her husband's experience using solar power in their car and home. 
Maura from Gardiner Street wrote: We were very proud to display the Climate Justice Candle in St Francis Xavier's Church. As Members of the Eco Parish Team it was a tangible link with other faith-based groups who are embracing the importance of taking action for this precious earth that we all share.