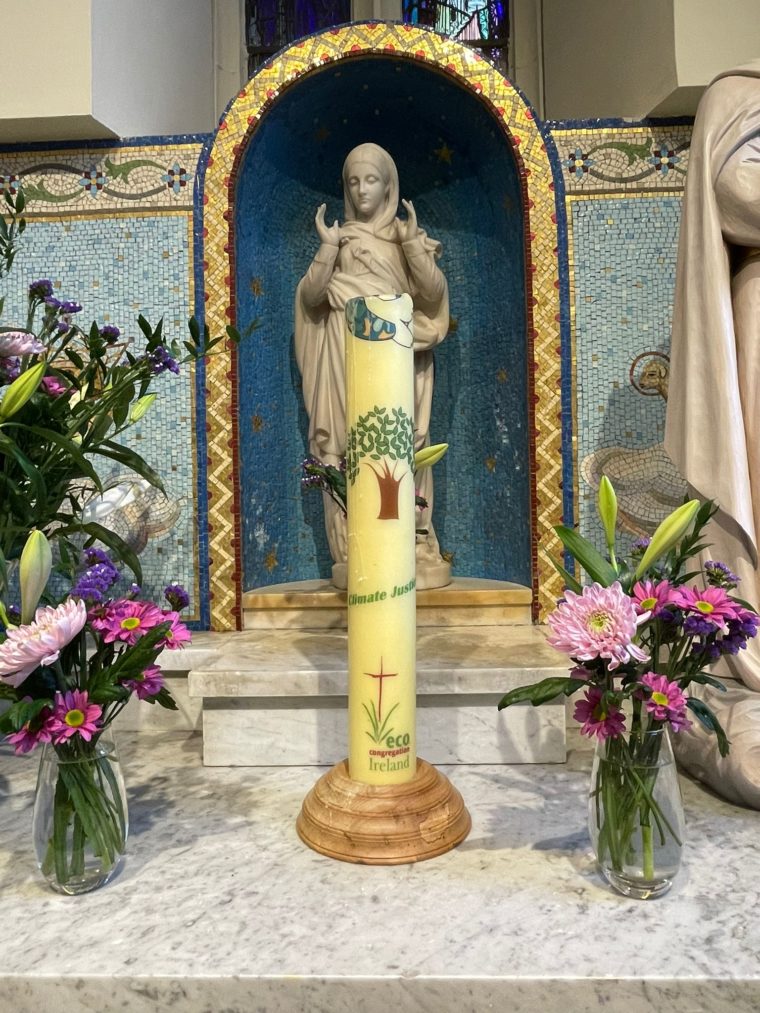 Knock Shrine was delighted to host the ECI Climate Justice Candle!
They shared the news of the Climate Justice Candle with their email subscribers, over 46,000 people. Fr Richard also announced the details at Mass in the Parish Church.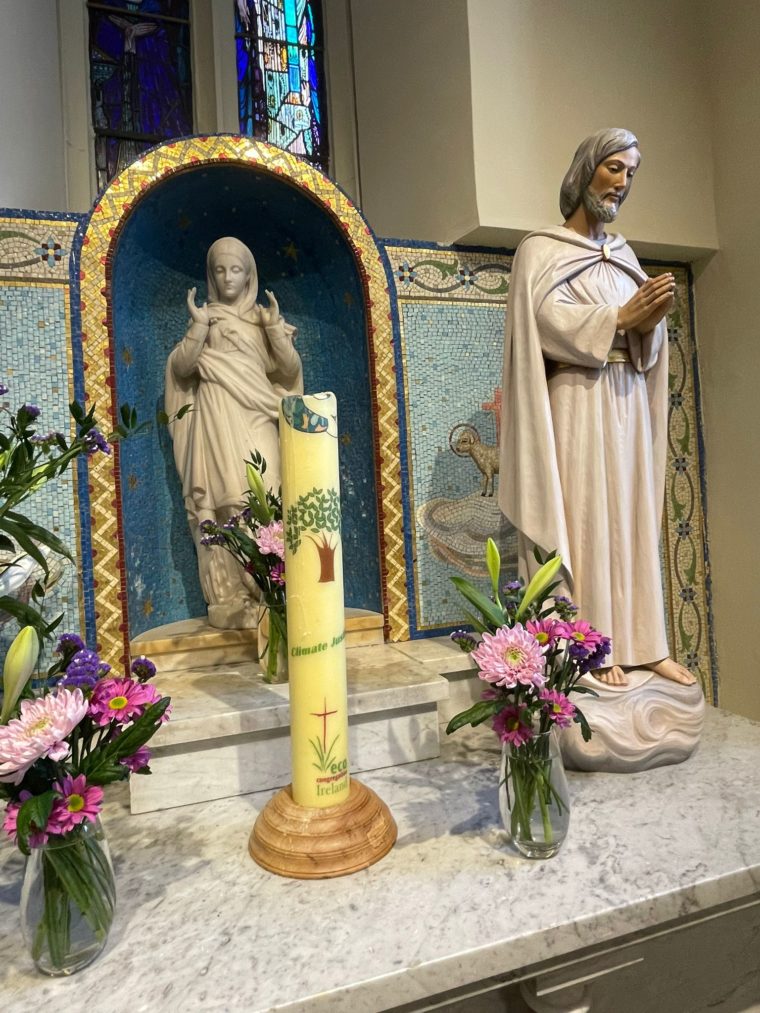 The ECI climate justice candle has been in Knock for the past few months. The candle is a reminder of how crucial it is that action is taken NOW — for the millions of climate refugees already suffering as a direct result of climate change, for future generations and for the whole of Creation.