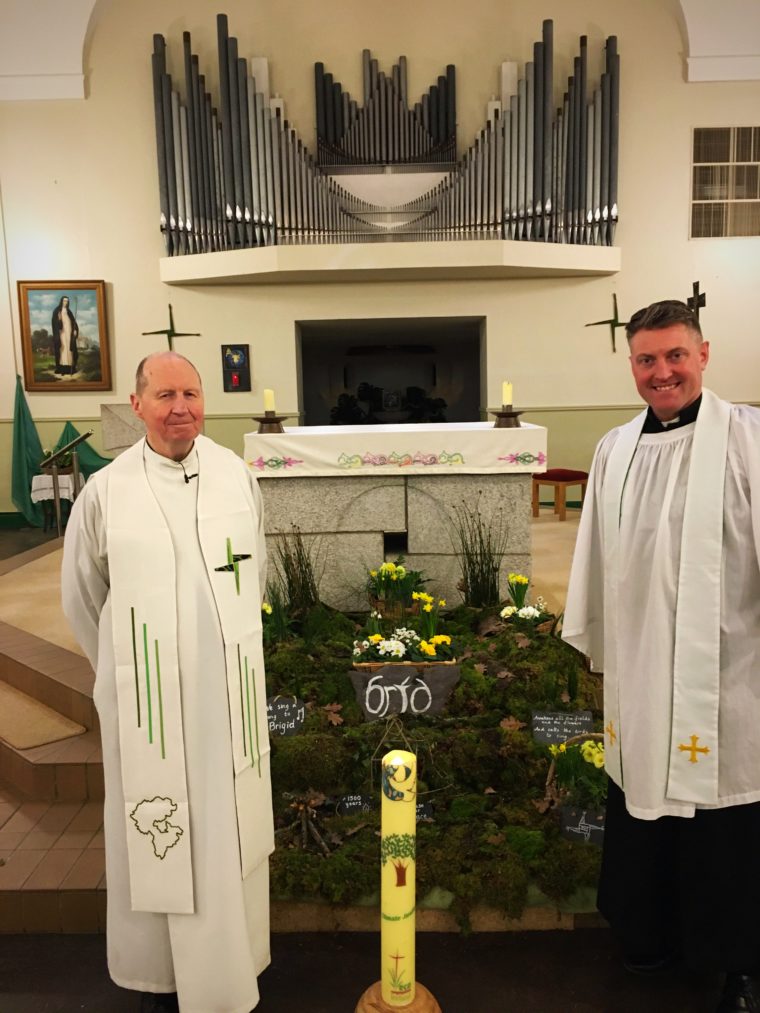 Philip McKinley sent us this report:
St Brigid of Kildare has experienced a remarkable revival of interest, spurred on by her new Bank Holiday and the 1500th anniversary celebrations of her death in 2023/24.
Against this backdrop, St Brigid's Cathedral, Kildare (Church of Ireland) and St Brigid's Parish Church (Roman Catholic) organised a special ecumenical St Brigid's Day service, in the Parish Church which focussed on climate justice, a theme close to St Brigid's heart. The Eco-Congregation Climate Justice Candle made its way from Bray, Co Wicklow to Kildare for the service and a number of other Eco-Congregation worship resources were used as part of the service. Led by Fr Andy Leahy and Rev Philip McKinley, with music from the Kildare Town Community School and the Cathedral Choir, the service encouraged all in attendance to follow in St Brigid's footsteps and guard the resources of creation.