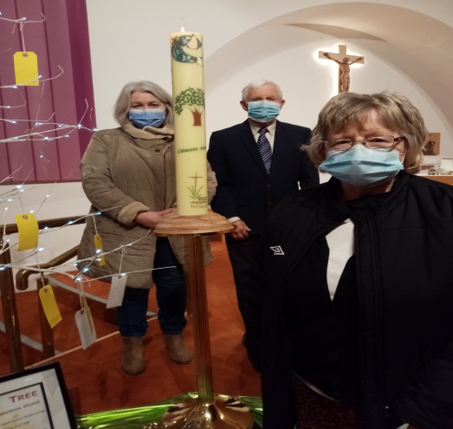 Margo Delaney sent ECI this update:
On Saturday, December 6th, we welcomed the ECI Climate Justice Candle to our parish.
The stately candle, with its rich symbolism, was given pride of place beside our Advent Pledging Tree. At each liturgy on Saturday 7 pm, Sunday 9.30 am and Sunday 11.30 am, Fr Joe linked the lighting of the second candle on the Advent wreath with the lighting of the ECI Climate Justice Flame. The mellow light of the candles signified the kindling of hope in each heart as we prayed "A Prayer for Our Earth" together. The wholehearted participation of each congregation in joining in this prayer was wonderfully encouraging to all of us who believe that care for our earth is a matter of justice for our struggling sisters and brothers.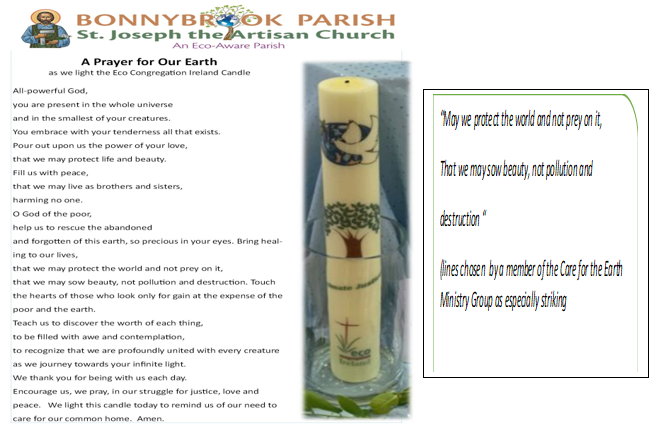 It was a joy to welcome little Éadha, Joan's granddaughter, who down the years, will head up the next generation of Care for the Earth Ministry Group.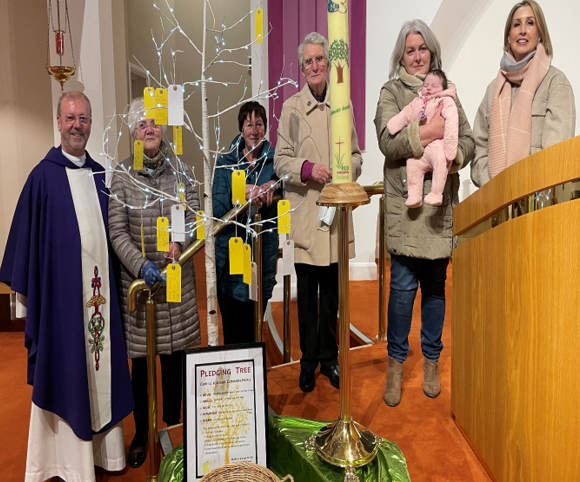 The presence of the ECI Climate Justice Candle increased our awareness of the necessity for each one of us to work individually and as a community to lessen our carbon footprint.
Our Advent Pledging Tree, highlighting the five Rs – Refuse, Reduce, Reuse, Repair, proposes a practical and concrete pathway to reducing our carbon foot print.