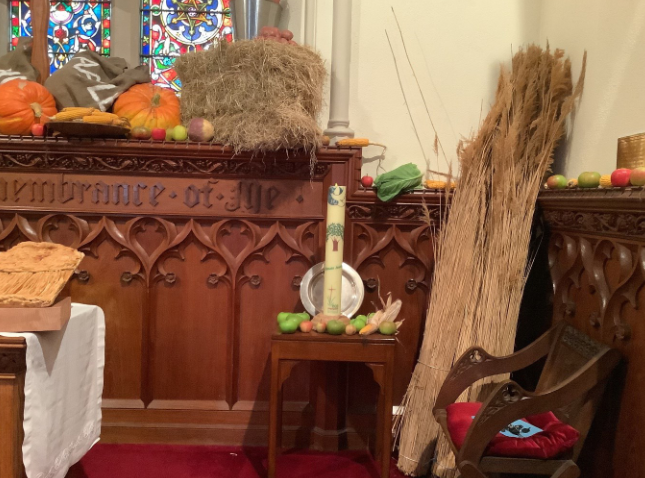 Thabi Madide sent us this report:
We were delighted with the windfall arrival of the Climate Justice Candle in Christ Church Delgany. It arrived on the 9th of October 2022 instead of the 16th . That meant we had it among us on three consecutive Sundays during worship, one of which was our Thanksgiving Harvest Service. During this time we reflected on the beauty of God's creation, particularly the privilege and unique position that humankind hold as both works of God's creation and stewards of it. We also prayed for wisdom, courage and resolve to do better for the natural environment; and for our neighbours in developing countries, who are already paying the price for climate change problems caused by the entire world.
Each Sunday we shone a light on a specific climate change issue, consulted the scriptures for guidance, and shared ideas about practical action we can each take to reduce the impact of that particular issue. The three climate change issues we shone a light on are: water scarcity, food waste, and the direct link between consumerism (overconsumption) and climate injustice – the unequal distribution of the burden of climate change problems, where the poor and the disadvantaged carry a significantly larger portion of the burden.
Beyond its visit, we will endeavour to keep the Climate Justice Candle aflame in our hearts, minds and actions in Christ Church Delgany – as individuals and as a congregation.