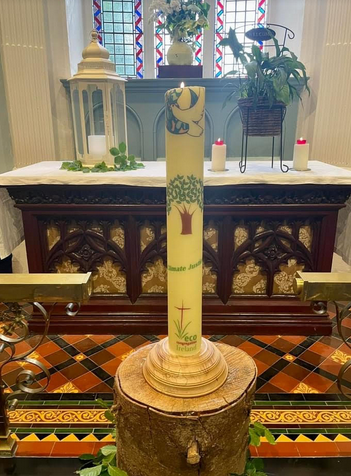 An ecumenical service led by Reverend Isaac Delamere, Reverend Yvonne Hutchinson and Father Joe Deegan was held on Rogation Sunday 22 May 2022, reflecting on and promoting the cause of Climate Justice.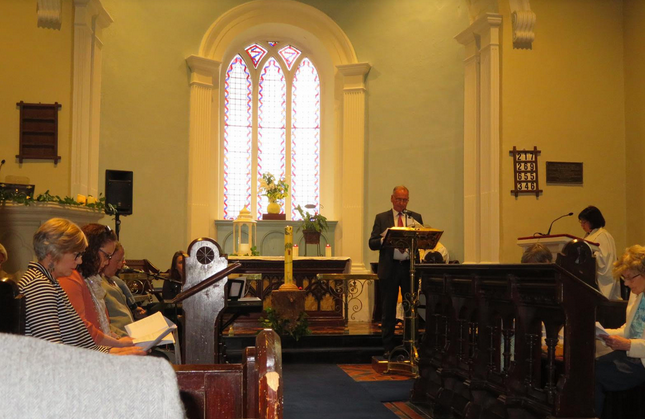 The Climate Justice Candle was lit by Kellyann Henry to commence the service.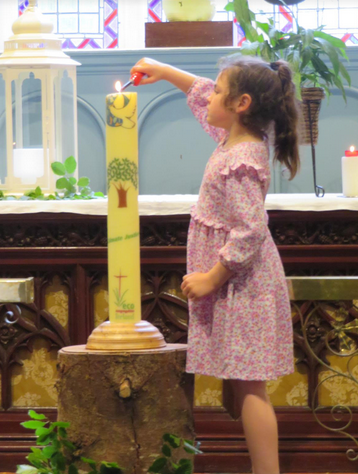 Following the service, before refreshments were served Mr. Barry Cowen TD & Minister Pippa Hackett, led a procession to the Bull Ring on Clara's magnificent Fair Green, which stands majestically between the two beautiful churches. There Mr. Cowen raised the National Flag in celebration of International Biodiversity Day, which fell on Sunday 22 May 2022.