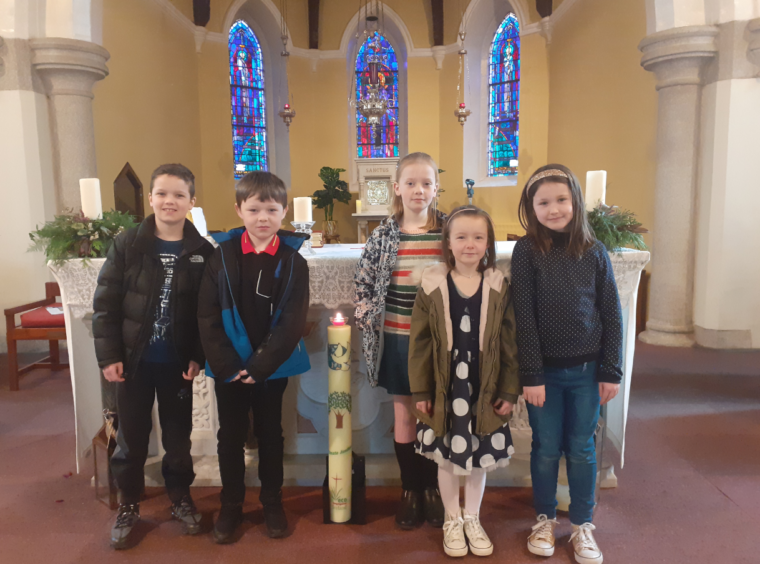 Carmel O'Neill sent ECI this report: The Climate justice candle arrived in Blessington parish in early February 2020. Following a meeting with parishioners and the parish priest and Deacon, it was agreed that the candle would visit the schools in the parish and would be part of the liturgy for the sacramental masses of First Holy Communion and Confirmation.
Parishioners then contacted Sr Catherine Brennan to visit Blessington Parish and speak at the Sunday mass in Blessington and Valleymount. Her inspiring talk prompted the Communion parents to host a coffee morning in aid of the Green Wall project for the Sahara desert. This was held on Sunday Mar 1st and €186 was raised. Carmel O'Neill also spoke at mass in Lacken and Valleymount to the tidy village groups and these groups were eager to hear about the contribution being made by Eco-Congregation in parishes around the country. As both these churches have green areas, it was decided to look at ways to promote bio diversity in the coming months.
The candle was also brought to the schools for a simple prayer service thanking God for the gifts of creation and expressing sorrow for failing to care for our world. In the Gaelscoil, the candle was lit in the vegetable plot and even though it was early February, there were plenty of signs of early growth in the raised beds.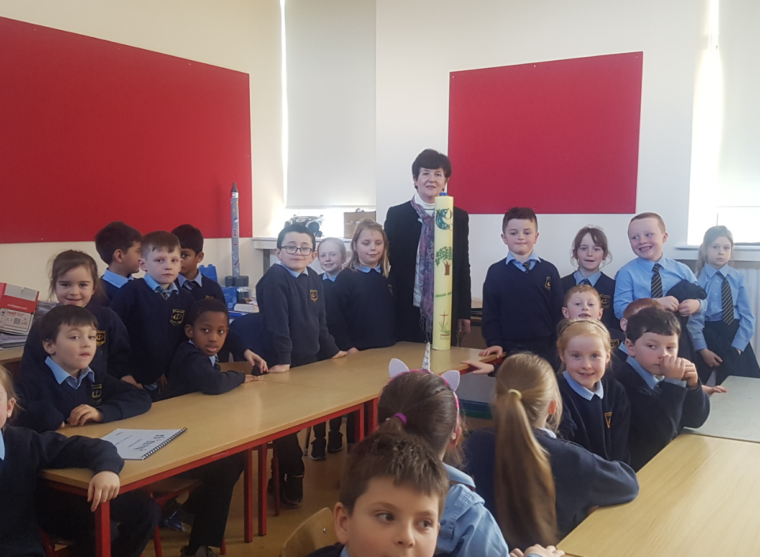 Throughout the month of February, the candle was placed in a sacred space displaying items on creation and lit every morning for mass. The candle was much admired on its journey through the parish and it certainly created an added awareness on the important role parishes can contribute to caring for our world.