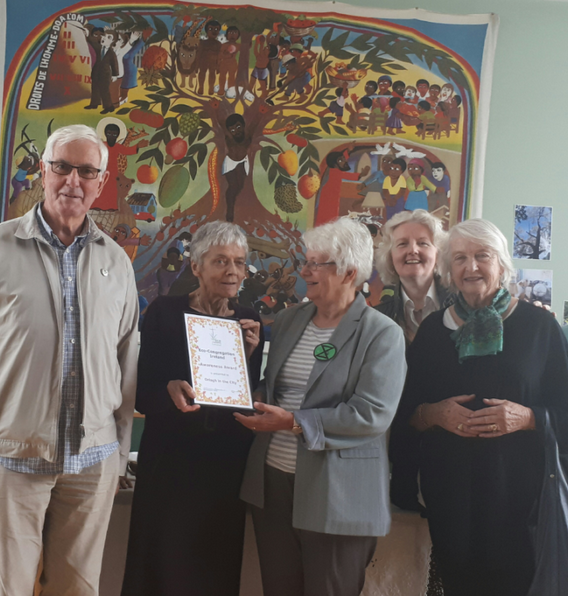 Lorcan McDermott from the Orlagh in the City Community, Laudato Si' Eco Group sent ECI this update:
We've transformed our book club from real to virtual, meetings are every two weeks instead of monthly with forty minutes of discussion on Zoom. We've just finished Sean Mc Donagh's Laudato Si' an Irish Response. The scope of contributions, with chapters on anthropology, sociology, natural sciences and theology is wide ranging, a very useful start to debate. We are about to begin Elizabeth Johnson's Ask the Beasts, Darwin and the God of Love. The book looks at the value of the natural world in the framework of religious belief. A timely read, with the current biodiversity crisis.
The recent Laudato Si' Fifth Anniversary webinar series has been very informative, particularly the case studies describing how the message of Laudato Si' can be realised in many different environments.
Our walks in nature have been postponed, a good time for virtual walks!