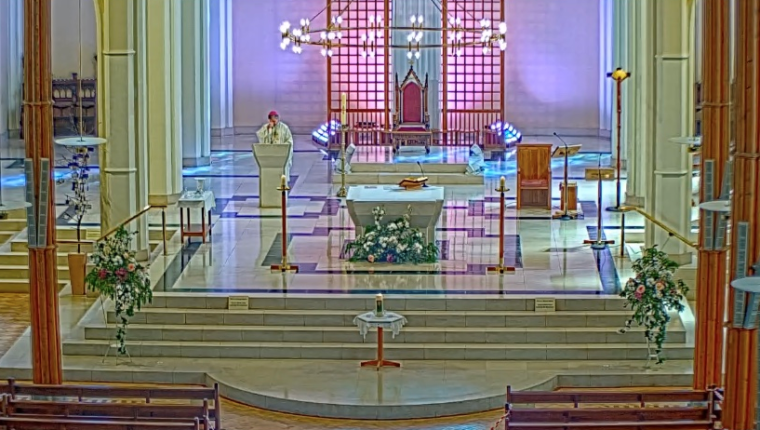 Ann Harnedy shared this with us:
After 11:30am Mass in the Cathedral of St Mary & St Anne in Cork, on Sunday, May 24th, Bishop Fintan led the entire Diocese of Cork & Ross in Laudato Si Prayers. Bishop Fintan read these prayers in response to Pope Francis' invitation to join him in prayer that day, to mark the 5th anniversary of the publication of Laudato si in 2015. Naturally in these present times this was done by webcam!
When the Climate Justice candle visited the parish in February a decision was taken to commission our own mini climate justice candle to remind us visually of the objectives of our group & to continue to pray for climate justice. On Sunday our little candle shone out virtually across the Diocese as Bishop Fintan led us all in prayer.
Above is a still from the TV and it shows the candle burning brightly in The Cathedral!