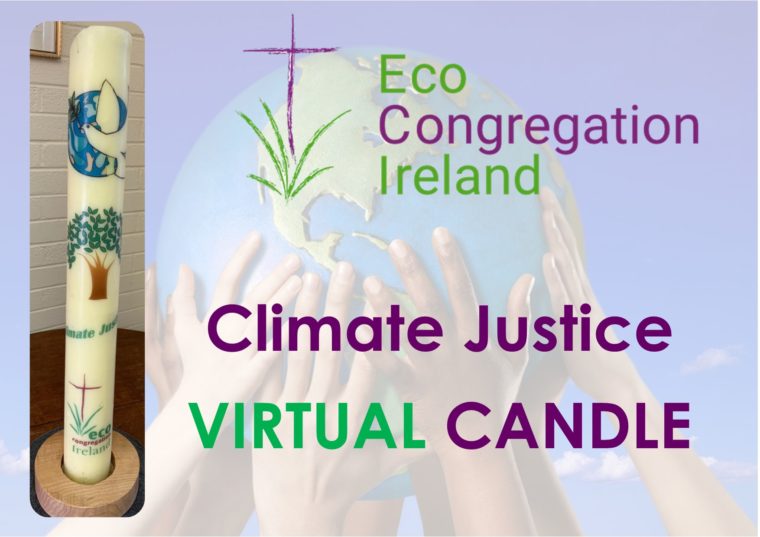 Would you like to volunteer some time with this ECI project? Would you like to promote it in your wider area?
What would this involve?
We would ask that you make contact with as many churches/parishes/groups in your area by phone or email telling them about the Virtual Climate Justice Candle Project, sending them information and collecting photos and short reports on how they took part in this project.  These would be forwarded to ECI for inclusion in the ECI newsletter and website. By doing this we would continue to raise awareness in the faith community of climate justice issues and build our Eco-Congregation Ireland community whilst staying safe.
All information on the project is here. On the ECI website you can also read of other churches who have already hosted a virtual candle (scroll down) – https://www.ecocongregationireland.com/shine-a-light-on-climate-justice/. Please send us an email to [email protected] if you would like to get involved. We would love to hear from you!