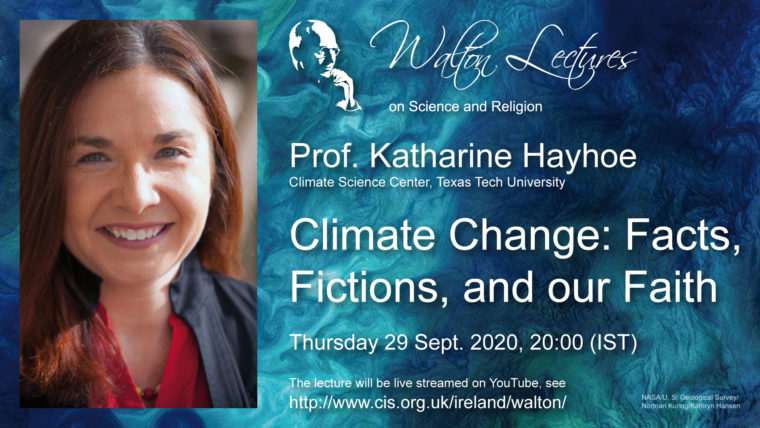 The 2020 E.T.S. Walton Lectures on Science and Religion will be given by:

Prof. Katharine Hayhoe
(Climate Science Center, Texas Tech University)

"Climate Change: Facts, Fictions, and our Faith"
Thursday 29 October 2020
8 pm (Irish Time)
The lecture will be live streamed on YouTube: https://www.youtube.com/watch?v=hNGioY10blE .
For more information on the Walton Lectures see: https://www.cis.org.uk/ireland/walton/ .