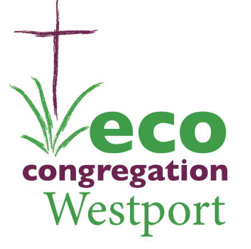 Westport Eco-Congregation is encouraging their community to shop local to reduce our carbon footprint this December and support local business and employment. Their top tips are:use charity shops, give gifts that have a low impact on the environment – reusable – items such as keep cups, water bottles etc. Why not give a book this year? Here are their recommendations:
Climate Justice by Mary Robinson, the former Irish president's lucid manifesto argues that grassroots activists offer hope in the face of climate change.
No One Is Too Small to Make a Difference by Greta Thunberg climate activist, It was published on 30 May 2019. It consists of a collection of eleven speeches which she has written and presented about global warming and the climate crisis.
A Creed for Today: Faith and Commitment for a New Earth Awareness by Donal Dorr. The Foxford Native new work explores the interplay between ecological theology and spirituality at this critical juncture in the twenty-first century. Dore's compelling vision for how we should live at both a spiritual and practical level in terms of our Christian faith and the attendant responsibility to care for our planet.
A life on our Planet by David Attenborough, looks at how we have reached this moment of climate emergency and urges us to act now.
On Fire: The Burning Case for a Green New Deal by Naomi Klein, the authors seventh book, is a collection of essays focusing on climate change and the urgent actions needed to preserve the world.
How to Save Your Planet – One Object at a Time by Dr Tara Shine. This thoughtful guide is packed with all the information you need to make greener decisions in your day to day life. Kilkenny born Tara Shine spent twenty years as an international climate change negotiator and adviser to government and world leaders on environmental policy before setting up Change by Degrees, a social enterprise that inspires people at home and at work to live more sustainably.