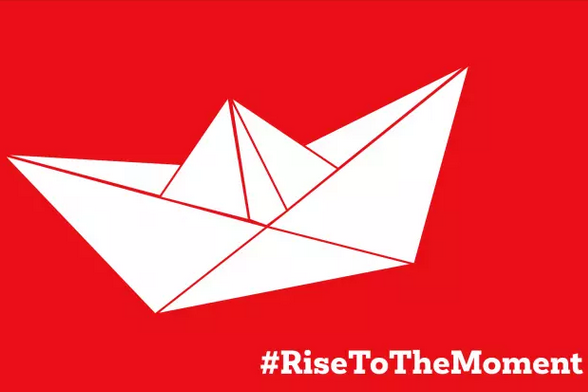 Christian Aid believes that this year is crucial in the struggle for climate justice. To rise to the challenge, we must underpin it in prayer. Our prayers will spur us to take further action and encourage our leaders to deliver climate justice at COP26. 
As we journey towards COP26 they are joining the Young Christian Climate Network (YCCN) in a pilgrimage for climate justice. Amplify the demands of the relay by creating a prayer boat.
They are building a fleet of prayer boats that will set sail for climate justice and cannot be ignored by world leaders.
YCCN have built a model boat that will be journeying across the country with them. This boat is a representation of their hope that we will rise to the moment and use this year to set sail towards a more just future.  
Taking inspiration from YCCN's boat, we're asking you to create a prayer boat, together with your church.
You can display your boats as a focus for prayer, add them to our online fleet, use them to advocate for climate justice with politicians and send them to COP26. Your prayer boats will join with thousands of others in Glasgow and help us make sure decision makers cannot ignore our calls for action.  
Together, we are building a fleet of prayers to support the relay and ensure our prayers are seen, heard and listened to by decision makers.
Tweet your boat using #prayforCOP26 to add it to our fleet.  #risetothemoment