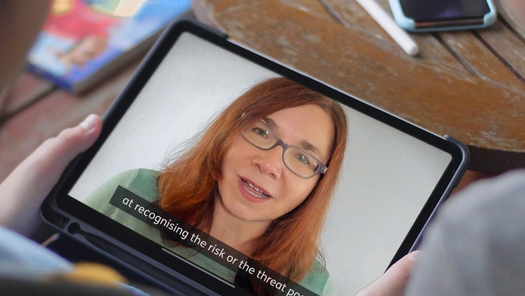 Churches respond to the climate and ecological crisis.
Churches in Craigavon are preparing for the global climate conference in Glasgow, the COP26, by launching an online training course on Christians and Climate Change. The training course features Professor Katharine Hayhoe, one of the world's top climate scientists, and was developed by Tearfund. It will be launched on Saturday 18th September in the Jethro centre at 7:30pm.
Professor Hayhoe is the Chief Scientist for Nature magazine, is a TED talk speaker with over 4 million views, and was given the UN's flagship honour of Champion of the Earth in 2019. She is an expert in climate change communication.
Stephen Trew, one of the course leaders, commented, "In this Tearfund course Professor Hayhoe is simply superb. She answers so many questions about what we should do in response to the climate crisis. This is a must for anyone who wants to learn how to lead change in our communities."
The launch night of the course will take place on Saturday 18th September in the Jethro Centre in Lurgan at 7:30 pm, then the course continues online from 28th September for 4 weeks. Each session includes a series of short films by Prof Hayhoe that are designed to open up discussion and reflection in these challenging times. As more and more people in our world reach crisis point due to a changing climate we need to know what to do. The course is free of charge and participants can join the online sessions only if they wish.
Dr Laura McFarland, an expert in how cities respond to climate change, said, "We need to understand how our lives, towns, cities and villages will change in the coming decades. Churches play an important role in leading action to help communities grow sustainably and to respond to those in need around the world due to climate-related emergencies."
The course is being run by church leaders from the Portadown Elim Church and Magheralin Church of Ireland, in association with Tearfund.
To register use the Eventbrite link: christianity-and-climate-change.eventbrite.co.uk.