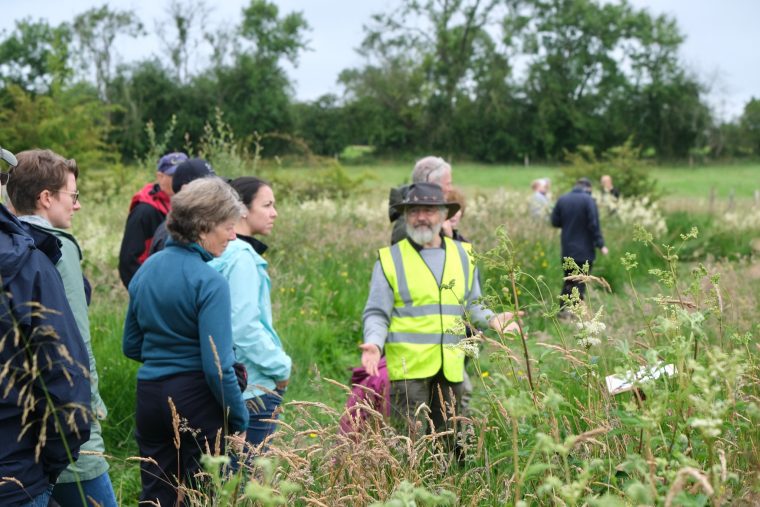 Bertie Stirling sent us this report:
Saturday morning, 23rd July with much activity; putting up Gazebos, noticeboards, signs and roping off areas. Soon there was a rumble of traffic on the half mile long lane, passing points having been clearly marked. What a pleasure to be here that morning at the beautiful Hugh's Meadow Nature Reserve in Parkgate (yes, there's a Nature Reserve in Parkgate!). 'Thanks to the A Rocha UK team for the opportunity to explore the reserve, learn about wildlife and conservation techniques and find out how we can speak up for nature and address the climate and biodiversity crises head on through positive and practical action.' This 'Act for Nature Day' was one of four taking place in the UK, the other three taking place in West London, Essex and Dorset.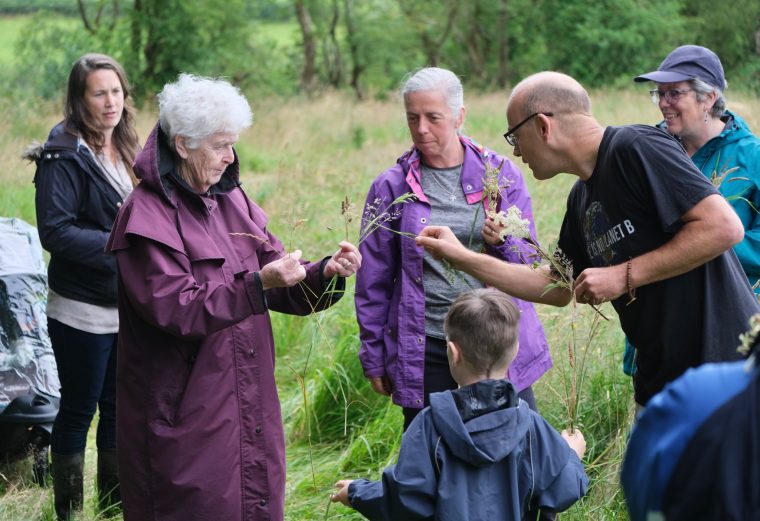 It was good to have the chance to encourage people to look after God's Creation and explain how mysterious and wonderful it is. We had talks on meadow management, techniques for monitoring the species and a leisurely walk around the reserve taking in all its beauty. Andy Lester (Head of Conservation for A Rocha UK)  challenged folks to beat his eight species of grasses collection in a five metre square and was beaten by a nine year old in the group. Hannah Eves led a Wild Christian session, and together we took a campaign action, writing to our MPs. Andy explained the aspects of A Rocha UK. 1) Wild Christian – an monthly activity sessions for the family by email, 2) Eco church (Eco-Congregation if in Ireland) where churches can work towards and Eco-award and 3) Partners in Action  in which other agencies, organisations and land owners are supported and linked together in action and prayer. The weather was quite kind to us and a good time was had by all.