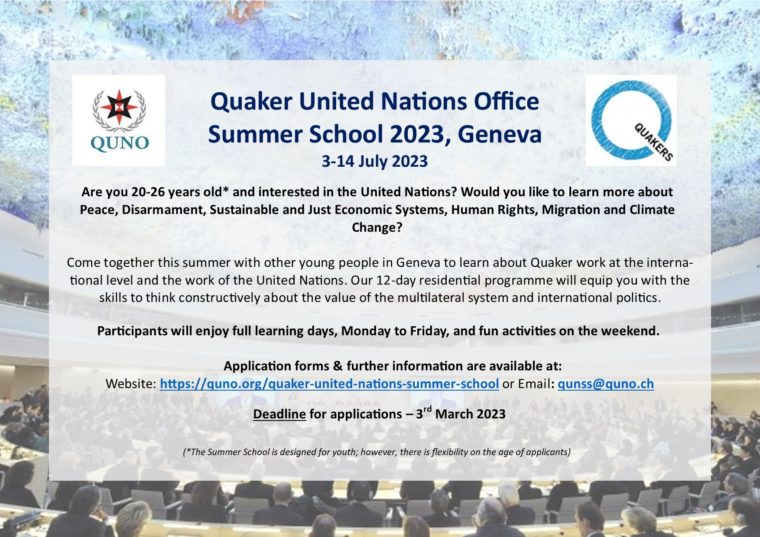 The 2023 Quaker United Nations Summer School, will be in-person for the first time since 2019, from the 3rd – 14th July 2023. The summer school is open to young people from all over the world. See above annoncement for all information and links to the applications are –  Quaker United Nations Summer School | QUNO
Applications close on the 3rd of March 2023.
The summer school offers a unique opportunity for young people between the ages of 20-26 (approximately), to engage with issues of disarmament, economic justice, human rights, and the human impacts of climate change at the international political level.
They seek to bring together a diverse group of young persons to learn more about the United Nations and Quaker work at the multilateral level, build community, and develop new skill sets that will prove useful in later stages in life.  There are a small amount of scholarship support for candidates from developing countries.