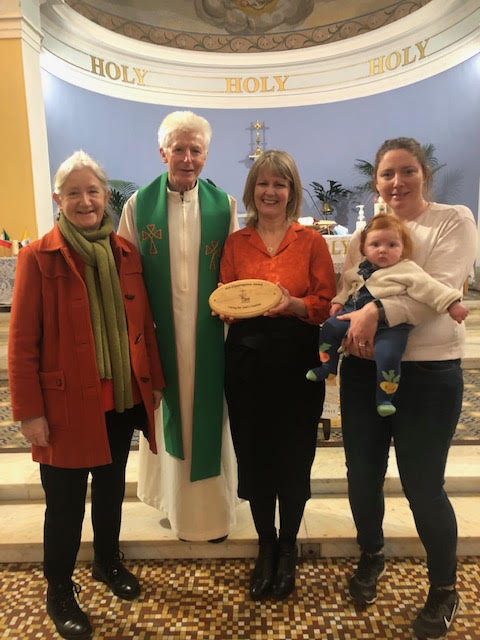 Sunday, 11th February, was a special day in the Parish of Our Lady and St John in Carrigaline. Bishop Fintan Gavin presented them with the Eco-Congregation Ireland Parish Award at the 11.15am Mass. Symbols were carried to the altar in the entrance procession and placed in the sanctuary by 4 young people. Janet Twomey, chair of the parish eco group, read a commentary.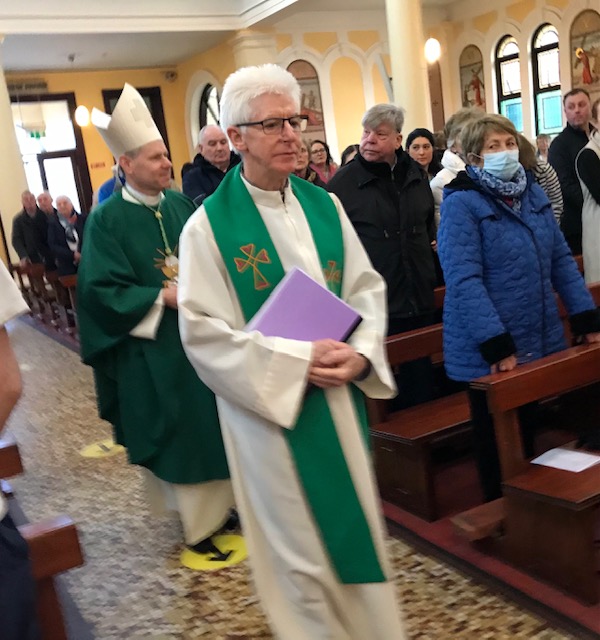 Conor brought a large globe representing the global family and our common home. Pope Francis reminds us that the earth is God's gift to us but never has it been so mistreated by human activity as it is today. May we always remember how precious it is. Chloe brings a cactus plant, symbol of life ,beauty and hope. It grows in the desert in the midst of great challenges. Evan brings a copy of the final report presented to ECI which shows what can be achieved when people work together.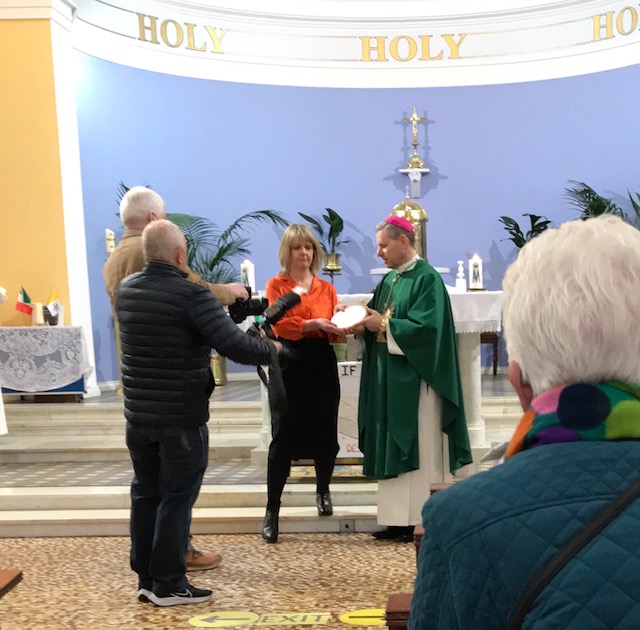 The final symbol was the ECI award itself, a wooden plaque. This plaque is made from recycled church pews in Scotland by a project that supports vulnerable men. The plaque carries the prayers of 1000s of people over 100s of years and will continue to carry prayer for our common home in Carrigaline Parish for many years to come. Catherine Brennan, Catholic representative with ECI praised the efforts made by the Care of the Earth group to make environmental awareness and actions an integral part of parish life, through planting, rewilding, caring,waste management, reusing, signing petitions and forging links with schools and the particular needs of the local community. She noted too, their need to explore ways to use more renewable forms of energy to heat the church and other parish buildings.
The picture above with Fran Deasy holding her baby Ide is a gentle reminder of the importance of intergenerational justice.
Click on this link to read an article about the event – Carrigaline Parish receives prestigious award for environmental endeavours (echolive.ie)