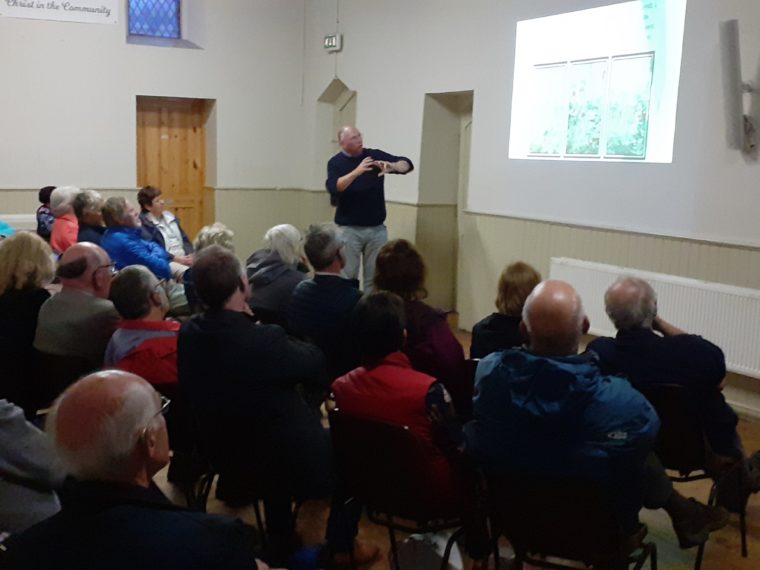 Clifford Guest sent ECI this update: Cloughjordan is one of the latest communities to come together and form an Eco-Congregation. Unusually for such a small settlement in North Tipperary, Cloughjordan has three churches.
Members of the Church of Ireland, Methodist and Roman Catholic churches have come together to form this ecumenical initiative. It builds on strong community ties and a shared interest in linking environmental issues and Christian faith. Cloughjordan is well-known to those interested in environmental issues as home to Ireland's most successful Ecovillage with over 100 residents.
The first meeting in August 2019 was addressed by the Chair of the ECI Committee, the Rev. Andrew Orr who gave an excellent overview of what ECI do and gave an introduction to Eco Theology. A subsequent meeting saw the three churches registering their interests in becoming an Eco-Congregation jointly. At the end of November, a further step was taken when we linked up with Eco-Congregation Westport through video conferencing. Caroline Goucher and Brid McAuley spoke of the initiatives they have been involved in, promoting all denominations to take an environmental approach in their churches and their personal lives.
We are very grateful for the inspiration and guidance given to us from Westport and hope to link up with them again in the future. A steering committee has now been formed which will plan how Cloughjordan Eco-Congregation will progress and develop over the following months and years.