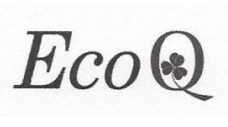 During lockdown, EcoQuakers Ireland have created a simplicity letter to be circulated to all clerks of Meetings in Ireland. This letter encourages Quakers to re-visit their Testimony of Simplicity:
'As Quakers, we follow a testimony of simplicity and believe that a simple life is the most beneficial for ourselves and our society. As we begin to emerge from a national shutdown, we remind Friends of that testimony of simplicity and how many lives were saved during this crisis, and how many more can be saved in the future, by living simply. We encourage Friends to continue the practices of simple living developed during this shutdown and to use them in preventing climate breakdown.'
You can read the Simplicity Letter here.
EcoQuakers also procduced a document entitled 'Things that lockdown made us do'. You can read it here. The points in this document were posted as daily considerations on the Quakers Ireland Facebook feed here.