The Eco-Congregation Ireland Gold Award is for those churches who have already received their initial Eco-Congregation Ireland Award. In order to receive an ECI Gold Award, churches have to show continuing work in all four areas of their initial ECI Award, and mentor another parish/community on their Award journey. So far, Westport Eco-Congregation, Co Mayo; SAGE -Shankill Action for a Green Earth, St Anne's Parish, Co Dublin; and Faith in Action Group, Ballineaspaig Parish, Co Cork; have been awarded a Gold Award.
Westport Eco-Congregation, Co Mayo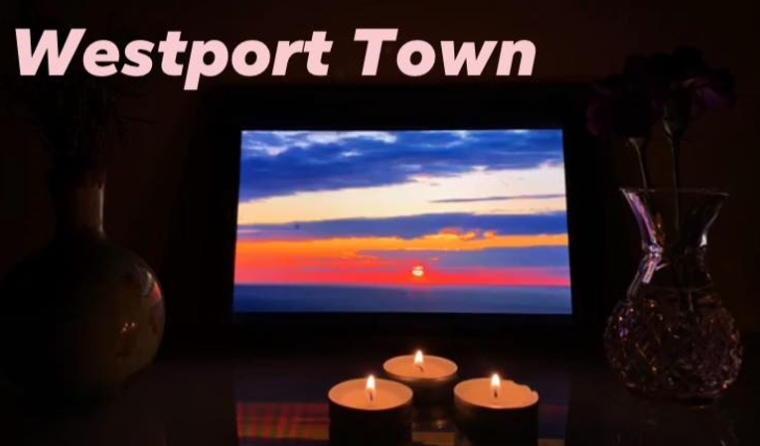 Westport Eco-Congregation's main event every year is Earth Hour. In 2020 'Earth Hour -At Home' was their first online event, joining in with the global effort to power down, they took the opportunity to focus on the power down within their own homes. Westport Eco-Congregation launched their first online YouTube video, inviting people to join them in powering down but also to meditate in stillness, with the focus on connection to the Earth. For this, there was a guided meditation, some prayers, and a beautiful song 'A Message from Mother Earth'. This has received over 700 views! While it was shared to mark Earth Hour 2020, this video is relevant every day. https://youtu.be/HRcuIK7YgJc.
You can read Westport Eco-Congregation's Gold Award submission here.
SAGE -Shankill Action for A Green Earth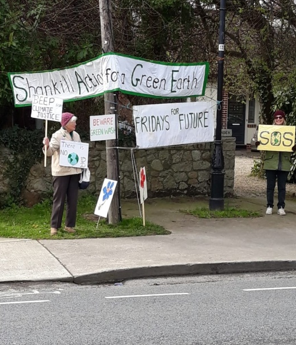 SAGE strongly believes that only radical political initiatives will deliver the levels of change necessary to meet our obligations as a community and country to tackle climate change. Mindful of Pope Francis' exhortation to vote for politicians 'who do not shrink from the problems of climate change but show real leadership and responsibility for future generations', they have engaged with politicians, both locally and nationally.
You can read SAGE's Gold Award submission here.
Ballineaspaig Parish, Co Cork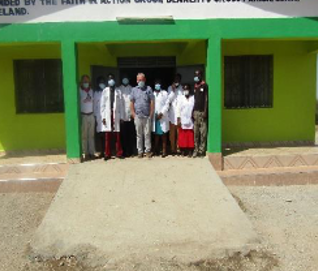 The Faith in Action group in Ballineaspaig Parish has ongoing links with Turkwel Parish in Kenya, which includes supporting them financially, digging wells, developing irrigation schemes, building a health clinic, including a new maternity unit. The people of Ballineaspaig raised all the funds needed to build this unit and it was completed and fully equipped by October 2020. The news of the new maternity unit has spread throughout the district, which in turn has led to greatly increased attendances.
You can read Ballineaspaig Parish's Gold Award submission here.
Congratulations to all those who have worked so hard to get this far! Would your congregation be ready to take this next step? Contact [email protected] for more information.