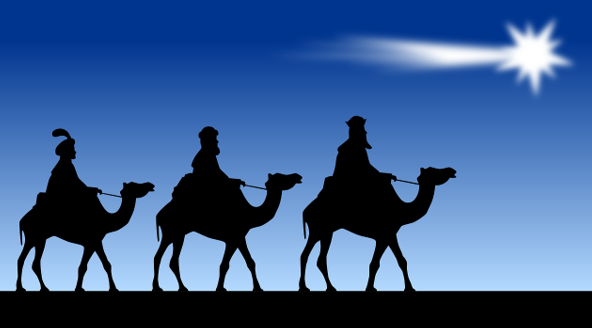 I wonder do the 'Wise Men' have a case to answer by providing some ethical cover for the frenzy of consumerism in the modern run up to Christmas.
In their defence, the most precious gifts (as I see it) which the Magi brought to the Baby Jesus was their love and respect, their time, their gratitude, and three highly symbolic gifts, not wanting to turn up empty handed. As far as we can tell, the gold, frankincense and myrrh were gratefully received by Mary and Joseph, on behalf of Jesus. I'm not aware of any strong oral tradition which says that the gifts were retained in a vault, or that Jesus carted them around in a satchel.
Perhaps these precious gifts were sold to buy another donkey for the flight to Egypt, or in exchange for food for the journey, or given in thanks to the innkeeper for the emergency accommodation. Nowadays it is the impacts of climate change, conflict and Covid-19, as opposed to King Herod, which are forcing poor people to take their babies and leave home.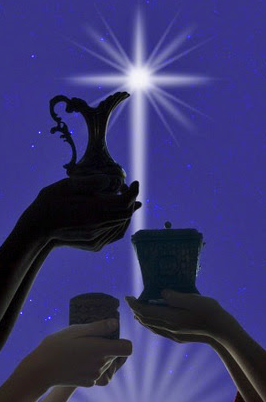 Giving gifts to a poor family fleeing persecution is quite timely!
Organizations like Christian Aid are offering us Christmas shoppers helpful and beautiful gifts which mean we can show our love for a family member, or a friend, while at the same time, this gift can help a present day 'Mary and Joseph' to provide for their stressed out family, and build up resilience so they can make a life where they are living.
Reach out to people in poverty by buying a charity gift

Dee Huddleston, the Church and Community Officer at Christian Aid Ireland says:
'Charity Gifts are a way supporters can provide people with the means to change their lives for better, helping children to stay safe and grow up healthy, helping families to use animals or other gifts such as a weaving loom to lift themselves and their families out of poverty. Helping communities adapt to the climate crisis with some seeds or saplings that are more climate resistant.
Many of the gifts give women an opportunity to build new lives for themselves or to find a safe place and counselling as a survivor of domestic or gender based violence.
 Through these gifts, people have the power to transform the lives of people in many of the communities that Christian Aid works alongside and for that support we have very, very grateful.'
Find out more by logging on to charity-gifts.christianaid.ie.
Gifts can be ordered online, by post, or by telephoning 01 4967040. The last day for ordering before Christmas is December 14th.
When you order a Christian Aid Charity Gift, a printed greeting card is sent to you which includes a description and picture of your chosen gift, e.g. an emergency shelter, a goat, a cow, a beehive, or a receipt showing your gift has allowed a child to have schooling.
You can then give this printed card as a gift to a loved one. You can also opt to receive an e-card instead of a printed charity gift card.
I also like to buy locally made charity cards and calendars
Many local charities offer very attractive gifts such as packs of cards or an illustrated calendar at this time of year. One such calendar which all at once, beautiful, ecological and raises money for a very good cause is the County Wexford Hospice Homecare Service calendar pictured here.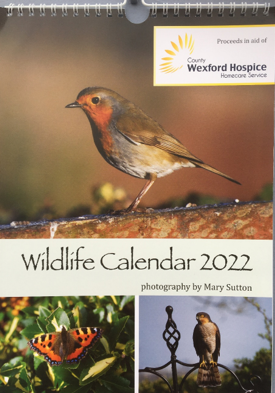 This was a Transition Year Project by Holly Rothwell and Sara Williamson, who are students at FCJ Secondary School in Bunclody. The wildlife photography by Mary Sutton is exquisite.
The gift that cannot be given, only received
In the midst of all this anxiety about being ethical, and choosing the right gift for a loved one, it is worth asking, 'what did the Magi from the east receive from Jesus?' They received something far more valuable that their gifts of gold, frankincense and myrrh. They received God's loving Son, Jesus Christ, the hope of the world, the gift of grace, who takes away the sins of the world, and shows us the way to bring about His kingdom on earth as it is in heaven.
As with all good gifts, sometimes the only thing to do, is to say, 'thank you'!