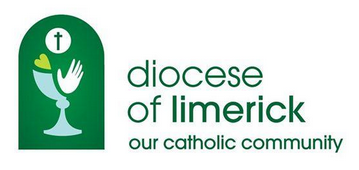 Rose O'Connor sent ECI this latest news:
The members of the Inter Diocesan Laudato Si' Network met on Thursday 22nd January to share ideas for the upcoming Season of Lent.
In Limerick, inspired by the words of Wendall Berry "And the world cannot be discovered by a journey of miles, no matter how long, but only by a spiritual journey – a journey of one inch, by which we arrive at the ground at our feet, and learn to be at home", we invited Dr Niamh Brennan to guide us through three nights entitled "Finding my Path in the Universe". Many joined us via zoom. It was a very thought-provoking series, inspiring us to take up our own personal and deep spiritual journey.
Aoife Walsh, the Diocese's Youth Ministry Coordinator prepared a "Resource Pack for Schools" entitled "Catholic Social Justice". Accompanying these were "Social Justice Prayers/Poems/Reflections". These resources are adaptable for any setting, the pack is available here: Social Justice Classroom Pack Complete (limerickdiocese.org).
A series of "Enviro-Lenten" films were offered for three Saturday nights in March, they were hosted in the Diocesan Centre, Corbally. The group who participated found it a very enlightening and challenging experience. On these nights we shared hospitality and enjoyed the company and the sharing. Hopefully we will grow the experience. If others are interested, you can view trailers for the three films here:
A "Live, Love, Lent" campaign is currently being hosted via the Limerick Diocese Facebook page. A topic is introduced each Sunday followed by a post each day of the week. The following Sunday evening there is a shared conversation on Facebook Live about the impact of the previous week. The week beginning April 4th is dedicated to the theme of the Environment and this will be followed by daily reflections and a shared conversation on Sunday 10th at 8.30pm. An introductory video by Sr Betty Baker on the Environment theme can be viewed here: https://fb.watch/c9E21A1o8Y/
The daily posts will be published each morning at 7am and are available on the Limerick Diocese Facebook page, you do not need to sign up to Facebook to be able to view them: https://www.facebook.com/dioceseoflimerick