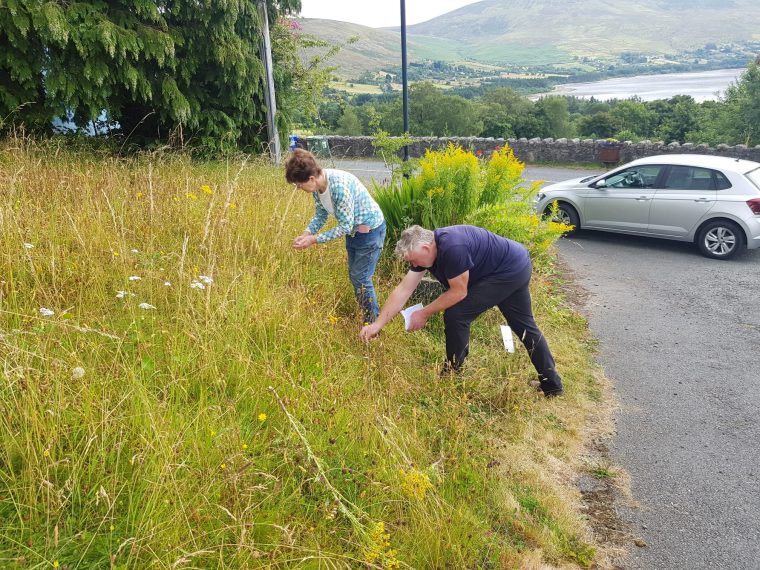 Carmel O'Neill sends this latest news:
Three years ago, it was decided to create a wildflower meadow on a sloping area of ground in the heart of Lacken village. The grass was cut in late October and the ground scarified before sowing the seeds of yellow rattle. Each summer brought a new species of wildflower and now three years on we have been rewarded with a wide variety of wildflowers, clover, buttercup, speedwell, birdsfoot trefoil, knapweed, yarrow, vetch and hawksbeard. There has also been been a noticeable increase in the number of bees visiting the patch.
During the month of July, we harvested the seed of yellow rattle so that we can extend the wildflower area at the back of Lacken Church. We also plan to create a small wildflower meadow in the local cemetery. The seeds will be sown in late October after the last cut of grass. Once the seeds are sown yellow rattle will limit grass growth thus allowing wildflowers to grow.
The Friends of Calcutta come regularly to Blessington Parish to collect wearable clothes, footwear and bedlinen for their charity in Calcutta. The clothes are sold by weight and the proceeds go to fund four schools in the slums of Calcutta. The charity is delighted with the response from Blessington Parish and parishioners are equally delighted that their used clothing is going to such a worthy charity instead of landfill.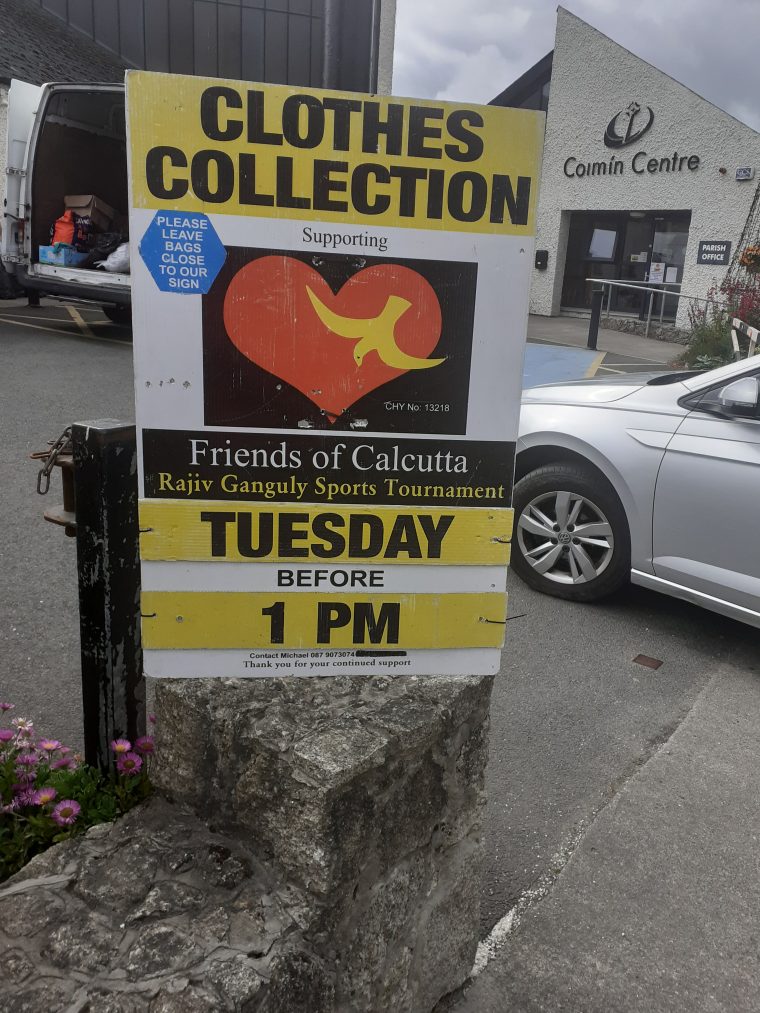 The month of July brought the worrying news on an almost daily basis of wildfires in Europe and California resulting in people losing their homes, land and forests. This prompted the parish to pray during the Holy Hour every Tuesday from 7pm to 8pm for the issue of climate change and global warming to be addressed seriously. Prayers of the faithful were also offered at the weekend masses for all who were forced to leave their homes and seek shelter from the fires.