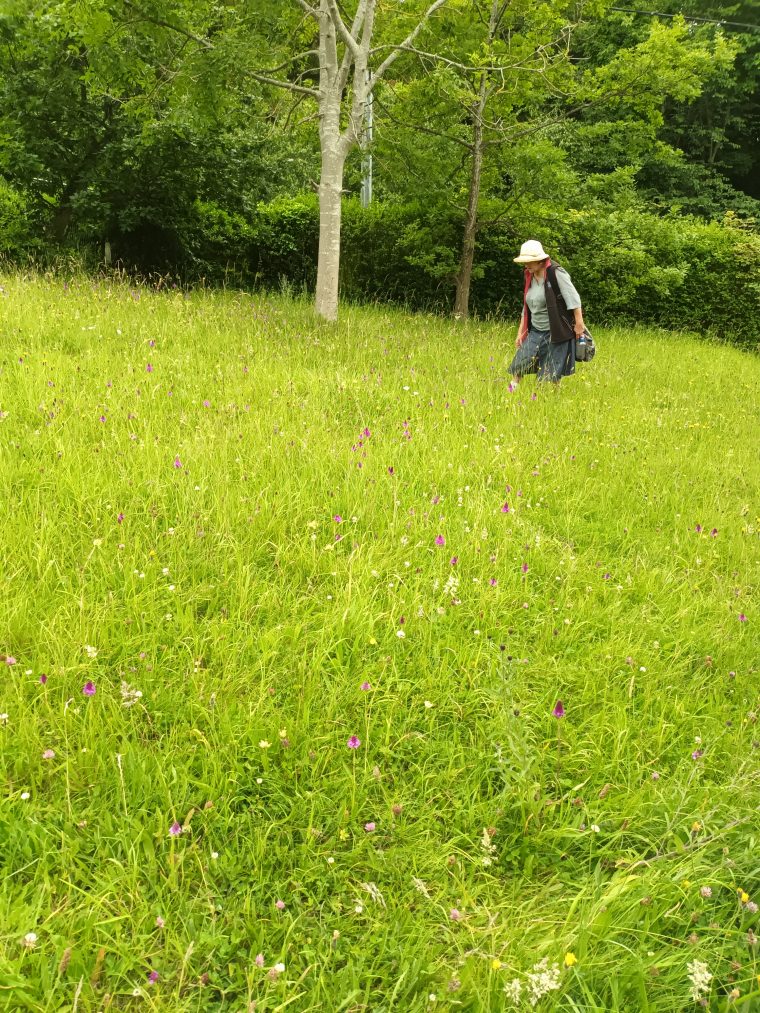 Clodagh O'Reilly sent us this news:
Following on from the Blessing of our Meadow on World Biodiversity Day in May, our annual Orchid Walk – or "inspection" – recently took place. Amongst the abundant wild orchids and other wildflowers and fauna in our meadow garden, we spotted a Bee Orchid.
Relatively rare, the Bee Orchid has been recorded popping up on roadsides and places where mowing routines have changed. It is pollinated by bees, wasps, flies and others. For medicinal use, when boiled with water it is of special value to convalescents. It is a protected species, and we will be contributing our find to the National Biodiversity Data Centre via the "Ireland's Citizen Science Portal".