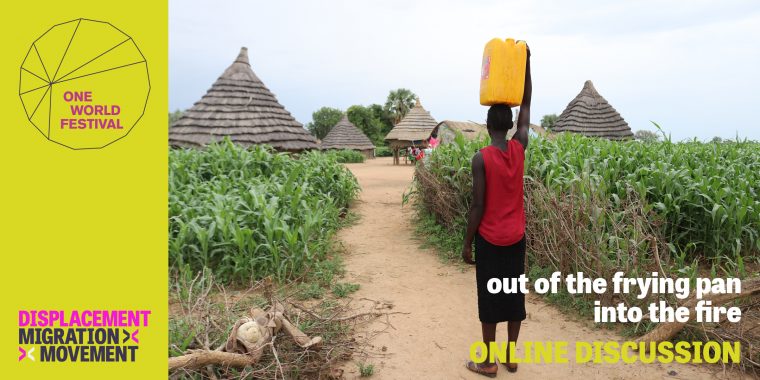 Christian Aid is running an event on Zoom on Monday 17th October at 7:30pm looking at the links between the incidence of violent conflict and the climate crisis globally.
Participants will hear from Joseph Ansumana from the Network Movement for Justice and Development and Dr Paul Quinn Christian Aid Ireland's Head of 'From Violence to Peace'. The discussion will be chaired by Dr. Amanda Slevin Co-Director of QUB's Centre for Sustainability, Equality and Climate Action.
The event is being held online as part of the Belfast One World Festival.
You can find out more and register at:
out of the frying pan into the fire | One World Festival (oneworldfestivalni.com)
You can find out more via the event on Facebook: Out of the Frying Pan into the Fire | Facebook