Margo Delaney sent us this latest news:
In our parish we began our celebrations of the Season of Creation by focusing on the three areas of spirituality, collaboration and outreach.
The liturgy of the weekend leading up to September 1st was drawn from the resources provided by Laudato Si' Movement. The opening prayer, penitential rite, prayers of the faithful, sermon, closing prayer and music were all adapted from this rich resource.
Our sacred space which will be in place in the church for the duration of the Season of Creation, seeks to remind us that we are all connected, each a unique gift in God's creation, each to be treasured and respected: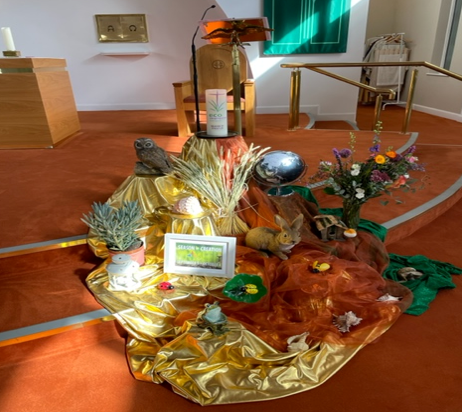 Our Season of Creation 2022 flyer, distributed to all who attended  our liturgies on the weekend leading up to 1st September, conveys the theme of this year's Season of Creation, and challenges us to take concrete steps to cherish this precious gift.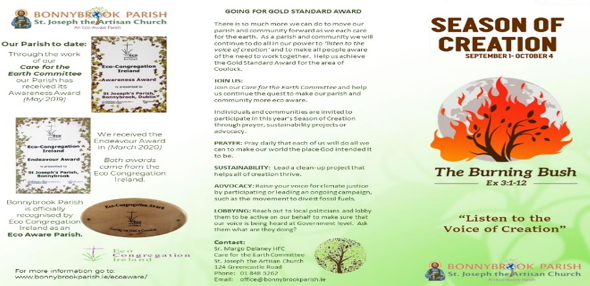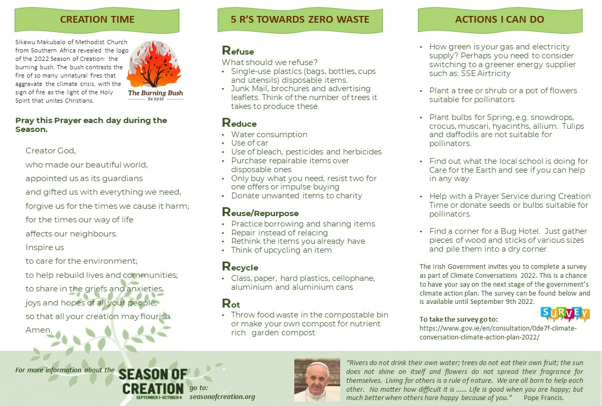 At the suggestion of members of our Parish Pastoral Council, and availing of their expertise in technology to reach out to youth in our local St Joseph's School and the wider Coolock area, we issued an invitation to "create a piece of art with your FAMILY (a painting, drawing, poem, etc.) that tells US why caring for our earth is important to you".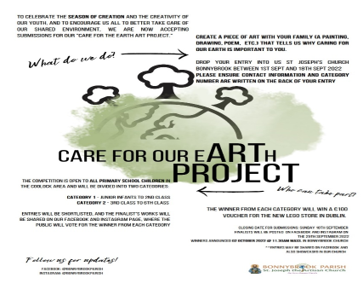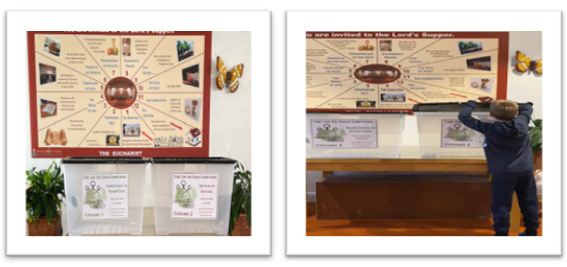 Our parish Care for the Earth Ministry group began their celebration of the Season of Creation by visiting the Santry Community Garden. The transformation of what was formerly a derelict site into an extensive, many faceted, flourishing community garden shows what can achieved when a community of volunteers work together, and link in with local authority's funding and resources.