Carmel O'Neill sent us this update:
The months of February and March were busy in our parish with a number of events being held in this all important Lenten and growing season.
On Fri Feb 10th, third class pupils took part in a tree planting ceremony in the carpark of Blessington church.  Fr Richard blessed two holly trees, one male and female. We hope that with cross pollination these trees will produce red berries in the winter months. Prayers of thanksgiving were offered for the beauty of our trees and their contribution in reducing carbon levels. We now have three new trees in this area and the Red hawthorn planted in Oct is already showing healthy buds.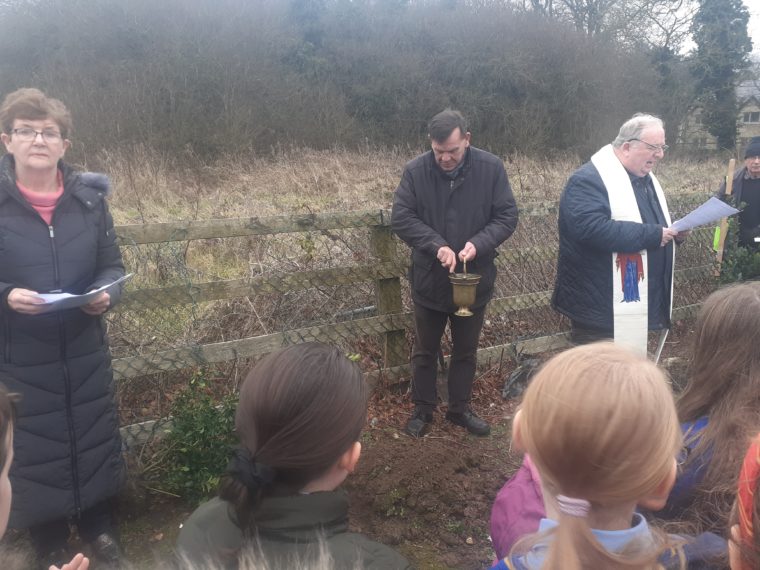 An Interfaith Service was held in Blessington Church to mark Women's World Day of Prayer for Taiwan. Prayers of intercession were offered for Taiwan as Mother Earth faces problems with waste disposal, over utilization of hillsides and habitat destruction. A donation of 143 euro was given to the women in Taiwan who face discrimination and oppression especially among the migrant community.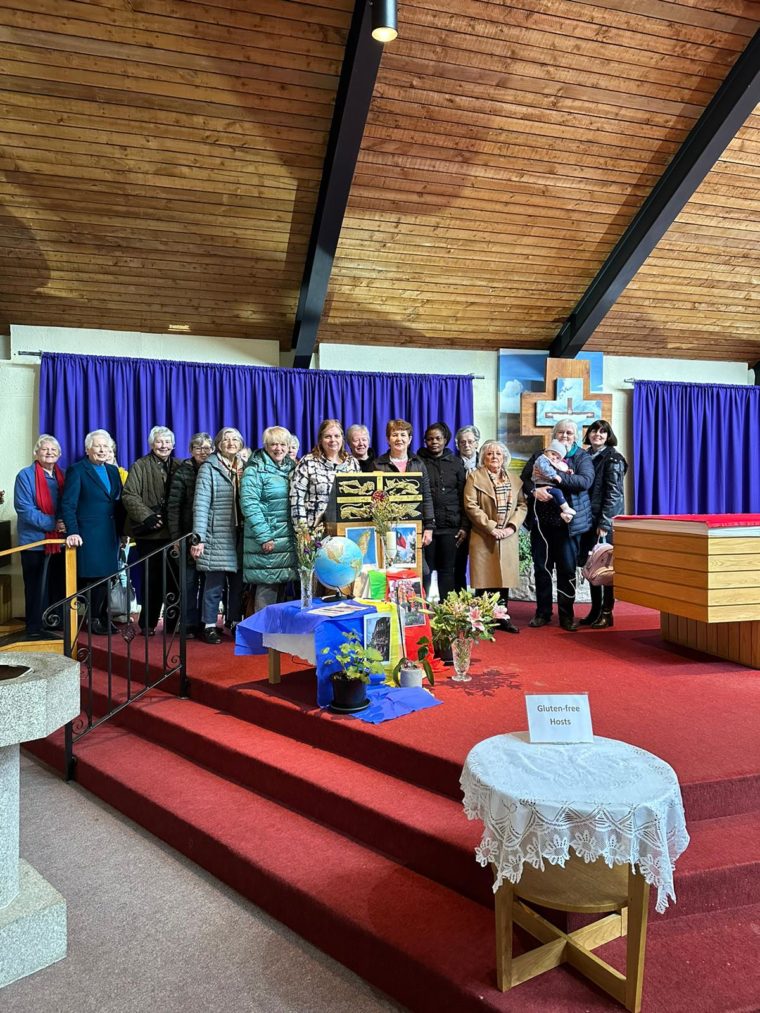 In response to the devastating earthquake in Turkey/Syria pastoral worker Aine held a ceremony of Hope for the children who are preparing for Holy communion in the parish. Carmel spoke on the importance of hope and how hope becomes a reality with the generous response made by people all over the country to the victims of the Turkey/Syria earthquake. Each child was asked to donate 2 euro and 124 euro was given to Trocaire.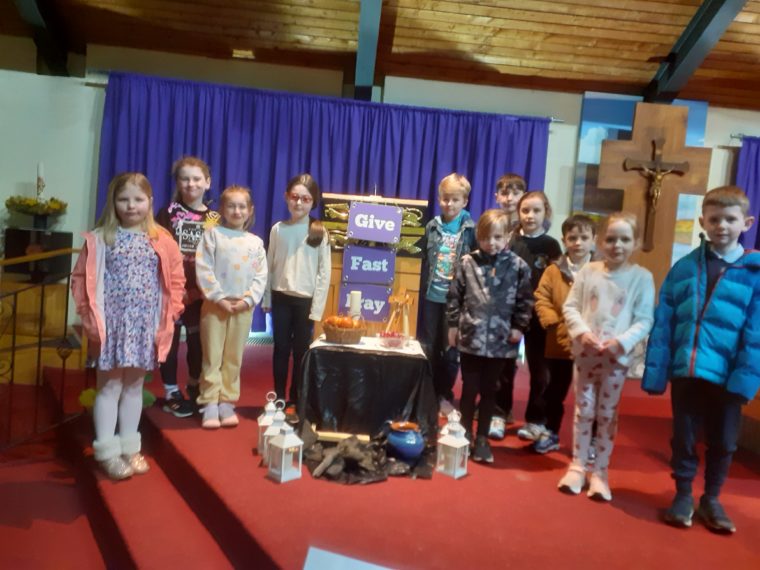 The theme of Hope continued through Lent as Sr Enda Mullan, an ecologist and a Holy Faith Sister gave a very enlightening talk at mass on Hope in Creation. Sr Enda outlined the stark reality facing us with rising sea levels, loss of land for farming and the declining species in our flora and fauna. But she also stressed that as God poured his breath on the world at Creation so all will He breathe new life in to our efforts to save the world from destruction. A summary of her wonderful talk will appear shortly in our parish newsletter.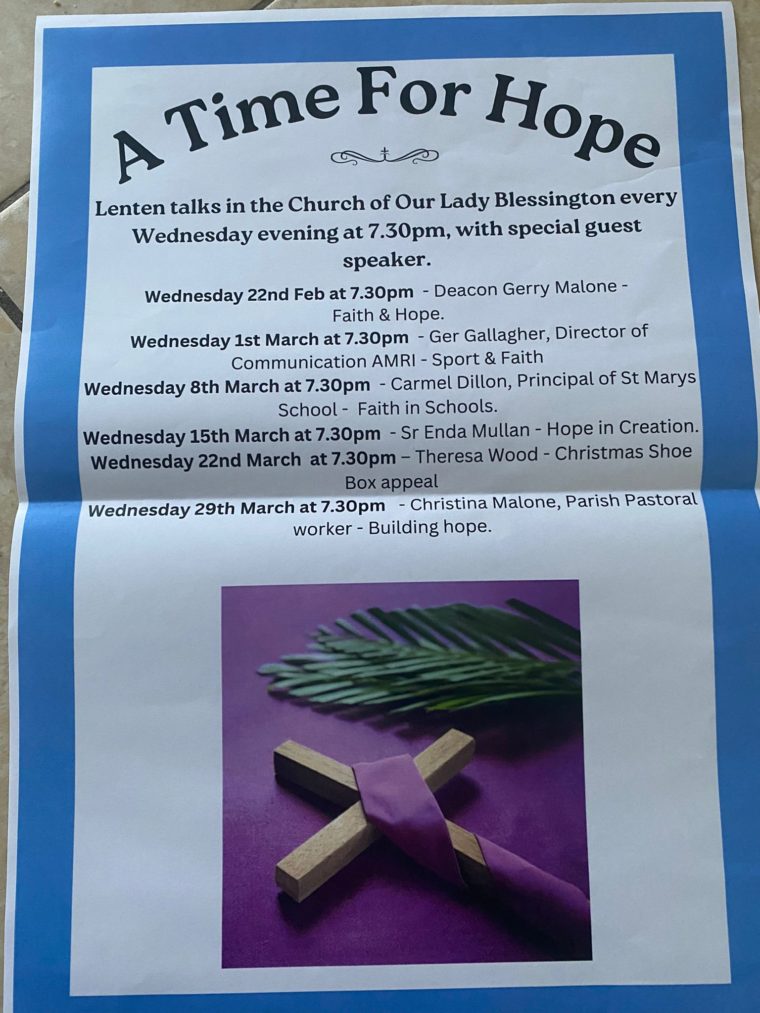 In response to our efforts to be more environmentally friendly, Fr Richard Behan has installed three new candle shrines in Blessington Church. The old candles were wasteful with the plastic bases going to landfill. These new shrines will not only reuse the old wax from the wax tray but will also improve the air quality in the church.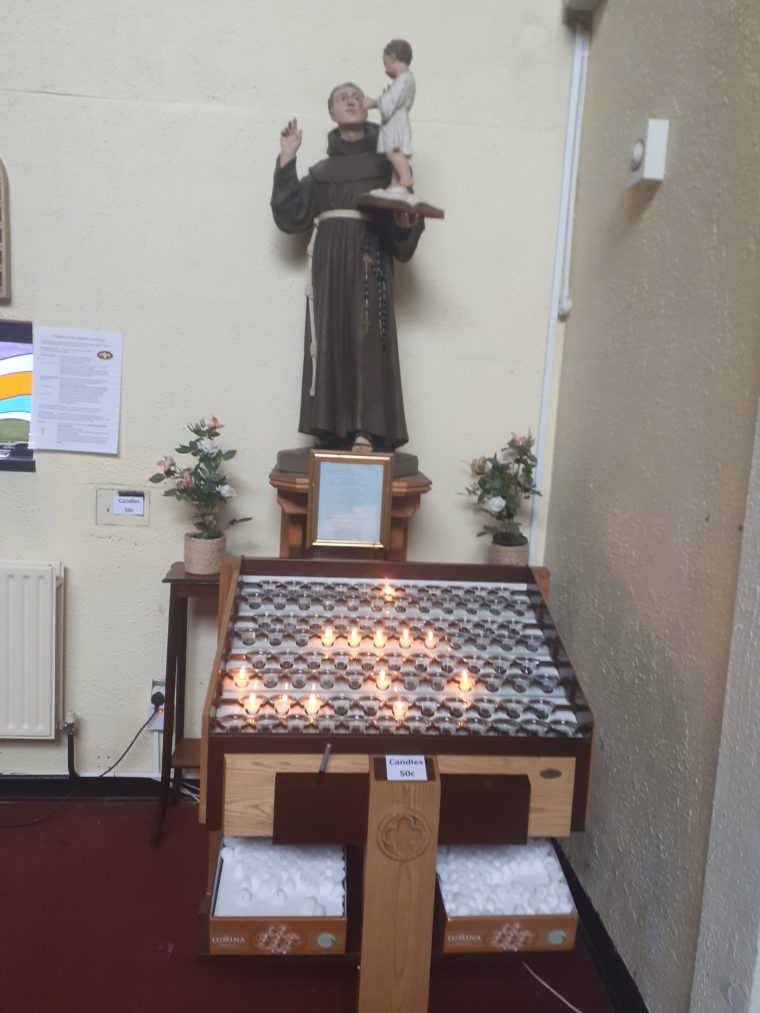 The new community garden at the back of the parochial house in Valleymount is progressing well. Deacon Gerry organised the delivery of gravel for the pathways while the Men's Shed have built 8 raised beds which have been filled with topsoil. The planting of vegetables will begin in April.